Embroidery Service
– Personalized Gift –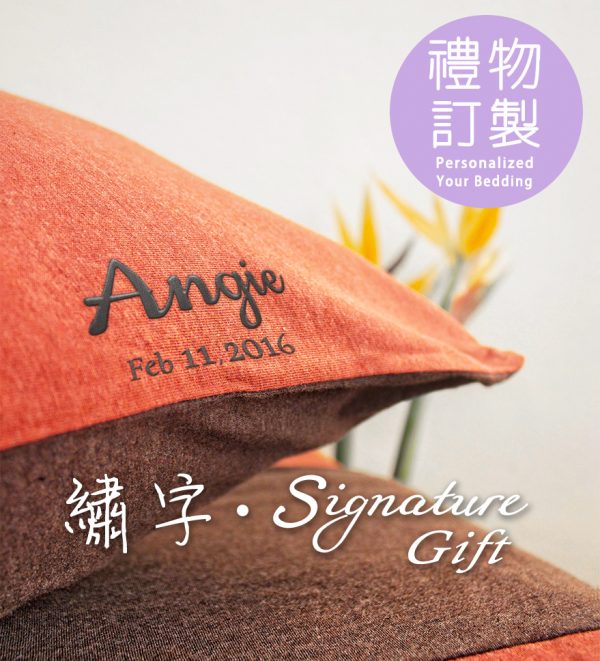 Thinking of gift ideas for celebrating special occasions ie Birthday, Valentine's Day, Anniversary, Wedding Party, Mother's Day, Father's Day, Christmas or company events?
Let's take gifting to the next level by adding a personal touch! We offer an exclusive Embroidery Service to our pillowcase product. Elevate your love with unique message or name on it.
【Embroidery Service】
Enjoy our Embroidery Service when you purchase HK$200 or above of product at or outside of Dearcottonlife.com.
Language: Chinese, English
Position: Pillowcase corner (to be confirmed with customer)
Embroidered Area: within 1″ x 2.5″ (2.5 x 6.3 cm)
Basic Charge: HK$200 (extra charge maybe required if symbols or complicated logo are added)
Please send us your enquiry.